Welcome to Clifford Allen Associates
We're glad you're here. We specialize in meeting the fast changing needs of the private secondary school student insurance market. In fact, that is all we do. We sell no other product line (i.e. employee benefits, property & casualty) and service no other market (i.e. colleges, etc). We believe in developing lasting relationships based on mutual trust and respect. We pride ourselves in setting the standard for product design and school service. We currently serve over 200 schools. You can find those schools under the "Current Clients" section of this web site.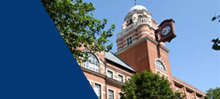 Clifford Allen Associates proudly serves over 200 schools in 35 states. We are honored to have such a distinguished group of secondary private schools as our customers. You can click on this page to view a list of who we serve. Please feel free to contact any of your peers at these schools to find out what they have to say about our process and service. Read More…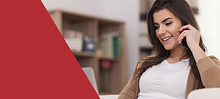 Need Help?
If you are in need of assistance with your student insurance plans please don't hesitate to contact us. You won't be subjected to a voice mail menu. One of us will pick up the phone or return your call promptly. Or, if you prefer, send us an email